Savings and Ease of Owning Electric Vehicles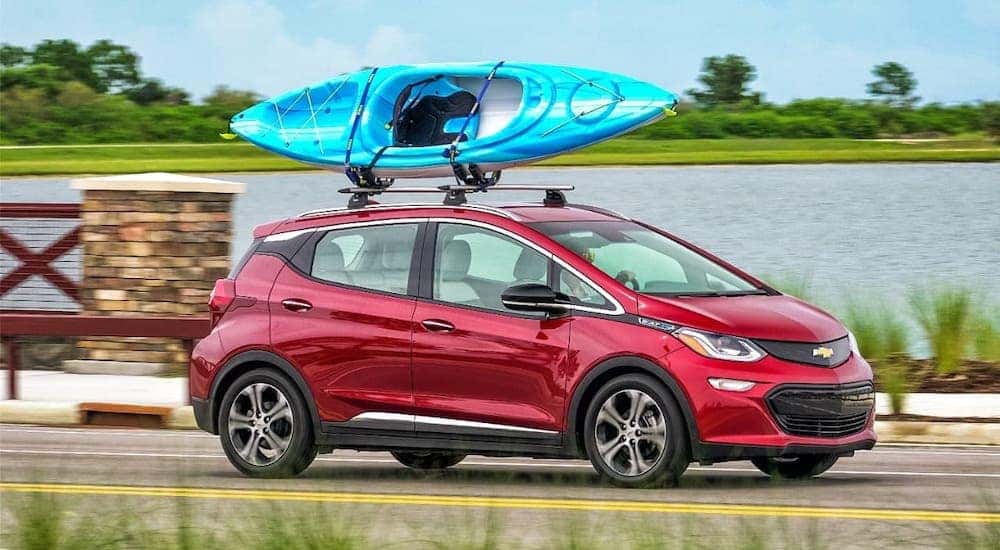 New electric options are becoming more widespread across the spectrum of vehicles in every manufacturer lineup, and buyers may be curious about what it might be like to own a car you don't have to take to the gas station. Chevy EVs, or electric vehicles, are about to start growing in number. GM soon plans to release a new electric midsize SUV, a Bolt EUV, and an electric truck as part of a lineup of 20 electric vehicles to be on the market by 2023. With most buyers used to their gas-powered vehicles, it will take time to get accustomed to driving an electric vehicle, but buyers may discover that owning an electric car has many advantages.
Sticker shock is often the first reaction to researching ownership of an electric vehicle. Let's face it: most electric vehicles cost more than the gas-powered versions. This is a deterrent if you don't realize the savings you may enjoy, along with the pride of knowing your car doesn't release any emissions into the environment. Electric vehicles often have other benefits like tax breaks, state and federal rebates and incentives for purchasing an EV and installing a charging station, and other benefits like savings on maintenance. Let's take a look at how electric vehicles save money, how owning an EV can fit into your daily routine, and what tax incentives you might have available.
How Does Owning an Electric Car Save You Money?
Electric cars save you money through a surprising number of rebates and incentives offered by programs around the country, such as electric companies offering a coupon for installing a home charging station or government rebates for driving an emission-free vehicle. Both plug-in hybrids and fully electric vehicles can qualify for rebates, depending on the driving range of the battery and how many kilowatt-hours are in the battery's capacity. In some states, EVs get discounts at tolls for highway usage or can qualify for rebates on alternative fuel usage, which includes having to charge your battery for driving. This may be a tax credit for fueling at a charging station or for installing a charger at home, depending on the state or local government.
Other savings come in the form of what you don't have to pay for in maintenance. Gas-powered vehicles have more wear and tear on engine parts and need oil changes, transmission fluid, and other upkeep that an electric vehicle doesn't need as often or even at all. Brakes often need fewer replacements due to the regenerative braking system in EVs, and there may be other savings for regular maintenance, depending on the vehicle and your driving habits. Spending less at the shop will mean that money stays in your pocket. Plus, drivetrains and batteries for EVs are typically covered under warranty much longer than gas-powered vehicles, which again means less money out of your pocket to pay for any repairs in that time.
Electric Is Easy
Owning an electric car may take getting used to when it comes to keeping it charged for driving, but charging may end up being easier than going to the gas station if you can install a charging station at your home. Just like being in the habit of checking your fuel gauge, your EV will display how much charge you have left, often translated into driving range in miles. Chevy offers an app to help EV owners find charging stations on the route you plan to drive, in case you may be driving a long enough distance during the day to require a charge. With a vehicle like the Chevy Bolt, you will have a range of up to 259 miles, which is often far beyond what most people would drive in a day or even a week.
Many EV owners find its easiest to simply get in the habit of plugging in your vehicle when you get home if you have a home charging station. If you park on the street or don't have access to electricity outdoors where you live, you may want to find out if a charging station is located in the lot where you park at work or if there is a charging station near where you live. It does require some planning to go to a charging station, but gas-powered vehicles need fuel at gas stations, too. What's great about EVs, though, is that they can even be plugged into a household 110v three-prong outlet if you really need a charge and can't get to a station. It takes a lot longer to charge with this type of outlet, but it can do the job if you need to charge and don't have access to a charging station.
Charging aside, one small perk of owning an EV is that some states will allow EVs to use the high occupancy vehicle (HOV) lane, also known as the carpool lane, regardless of how many passengers are riding in the car. This means that even if it's just you in the car, you're allowed to use that lane on the highway in some states, which means your commute may be faster. Remember that this rule is different depending on what state you are in, but it can be a nice perk to take advantage of.
Tax Breaks for Purchasing EVs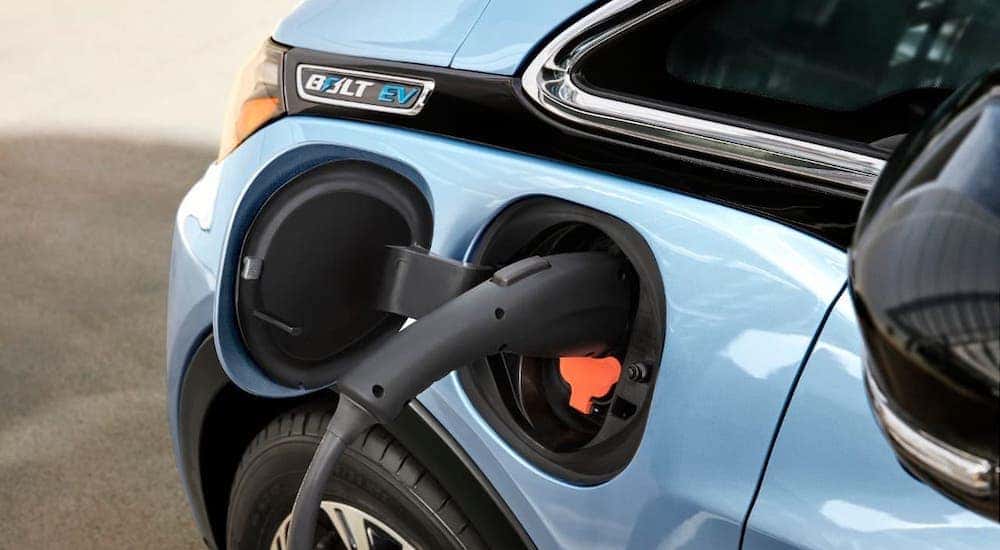 Every state and local government will have its own specific set of rebates and incentives for both business and personal vehicles, but federal laws will apply across the country. Incentives currently exist whether you purchase an electric vehicle for business or personal use, and you will find a variety of rebates available from local, state, and federal governments. These rebates can apply to both the purchase of the vehicle and the installation of the charging station. If you happen to replace your fleet vehicles with EV models, your business can receive a rebate to purchase the new models and take the old gas-powered models off the road. Plus, your business can be awarded either a grant or a rebate for the installation of charging stations for the vehicles on site.
Personal electric vehicles can receive federal tax rebates of between $2,500 and $7,500 for the purchase of an EV, though you will need to acquire and fill out the proper form, called the IRS Form 8936. This is filed with your taxes and is essentially money that should be returned as a tax credit at the end of the fiscal year. State rebates exist across the country, though each state has different credits and regulations according to the guidelines from the federal government. Some local governments even offer incentives, and it's worth checking with your town or city clerk's office to learn about how you might save on either charging station installation or ownership of your EV.
Take Advantage of the Perks of EV Ownership
There are a lot of perks for owning an electric vehicle right now, and this is a perfect time to purchase an EV if you're considering it. Some rebates and incentives could expire as electric-powered vehicles become more popular, so it's wise to take advantage of the savings while the government is still offering them. Once you get used to owning your EV, you may find that you prefer the experience of having such a quiet vehicle that you can just plug into your garage outlet. Many EV owners discover the convenience saves them not just money on the purchase but also time if you can charge at home or work. If you want to learn more about EV ownership or take a test drive in a current Chevy EV, then visit us at Frank Kent Chevrolet.